touchscreens For all
Expert IFP consulting & sourcing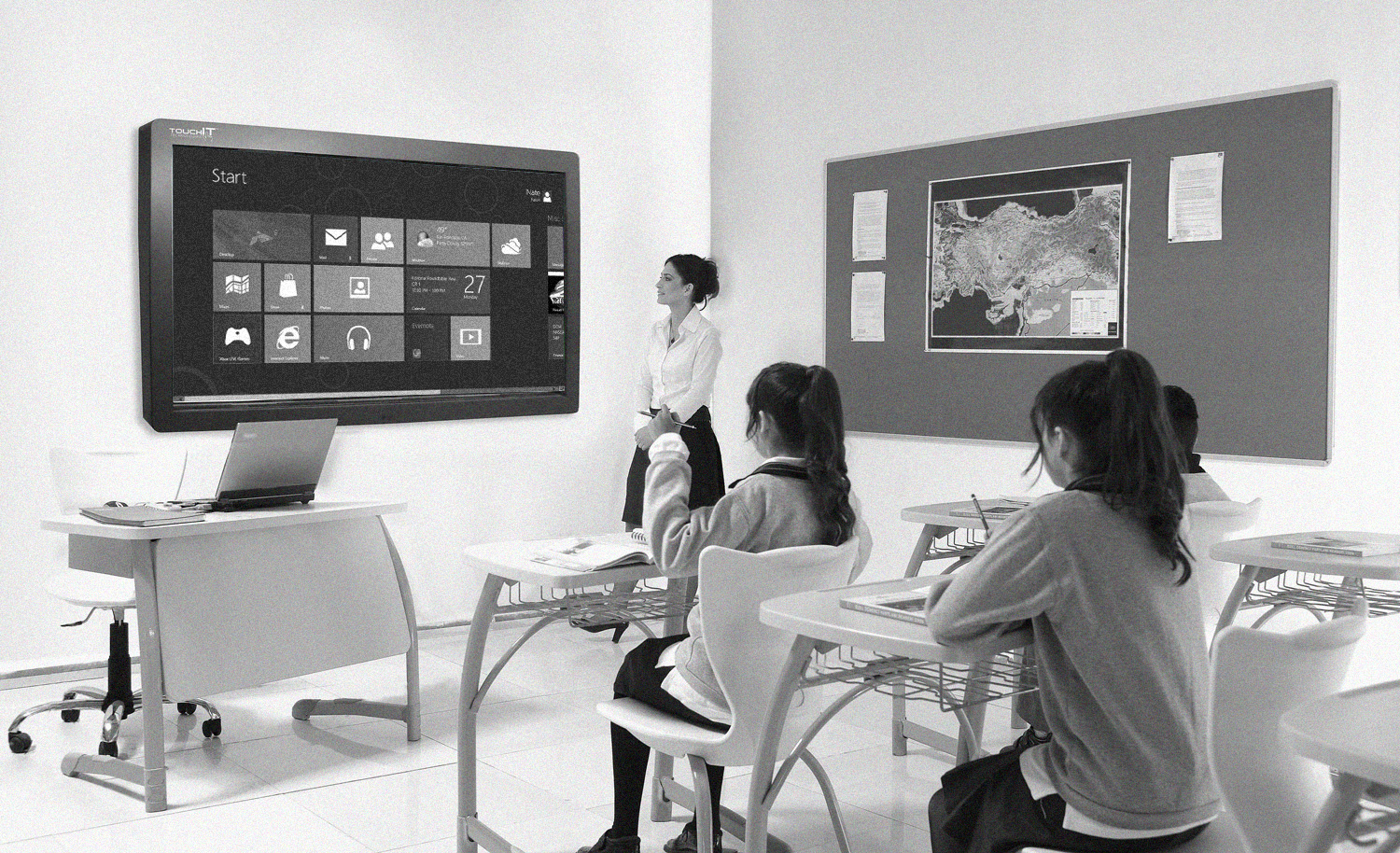 NATURAL & INTUITIVE
Interactive touch technology is a logical extension of our minds, as anyone who has seen a child interact with a tablet for the first time can attest to. Because touchscreens (a.k.a. Integrated Flat Panels or IFPs) are so large, they offer the ability to bring multiple people into the same experience; encouraging collaboration, interactive teaching, and engaging presentations.
Immersive
The world is changing; in recent years the popularization of smartphones and tablets has enriched our personal and professional lives exponentially. This interaction with personal technology is creating an expectation of immersion, intuitive control, and seamless response using our hands.
Affordable
With the recent commitment by many of the world's leading brands, this exciting and liberating technology is more affordable than ever. The peace of mind that comes from purchasing a high resolution, large format, commercial grade, IFP solution from a leading global brand can finally be a reality.
TouchScreen key Features & Benefits

*Feature not available on all models
EDUCATION
Interacting with a large format display which can be operated like a smart phone or tablet is appealing to students and teachers alike.
CORPORATE
The ultimate combination of form and function; a powerhouse that replaces the need for multiple types of technology.
Public Display
Built to withstand the heavy use of public spaces, a touchscreen is an empty canvas ready to perfectly to fit your needs.
Healthcare
Vastly improve operational efficiency, communication and overall satisfaction for both patients and staff.
Government
Touchscreens offer the the latest resolution and connectivity, long life expectancy, low cost of ownership and zero maintenance.
Creative
Bring every thing you do to life with high resolution images and jaw dropping colours, all at the control of your fingertips.
I know what I want
Fill out our basic quote form and get a response specific to what you're looking for.
Help Me Decide
If you're not sure what you're looking for we can help walk you through your options.